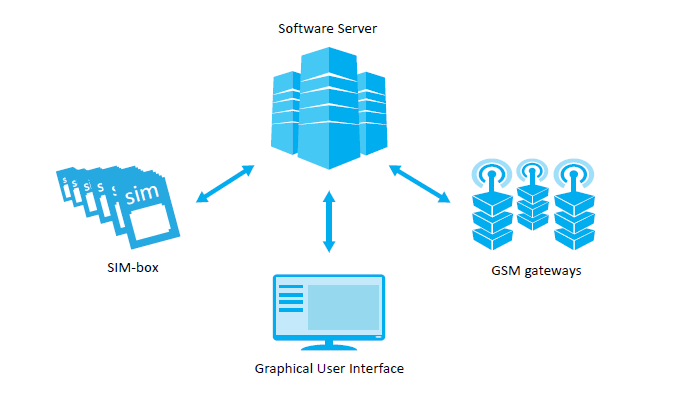 Voice over Internet Protocol (VoIP) is becoming increasingly popular for businesses of all stature. Whether a company is a multinational organization with offices in various locations around the world or a smaller business with less than 100 employees, VoIP systems are paving the way for improved productivity, efficiency, and a more cost-effective way to conduct operations.
Hosted PBX services provide companies with VoIP solutions to help them adapt and future-proof their organizations so they can leverage the benefits of technology. If you are searching for a VoIP provider, you should know that introducing VoIP to your business entails substantial change.
As with any significant decision, it is crucial to conduct due diligence, so you know how best to integrate a VoIP for business for your company. This highly customizable technology can produce ideal results if you understand your requirements.
We are going to discuss what you should consider, so you can be sure you are getting the right service for your company's benefit.
1. Know the Bandwidth Requirements
VoIP systems operate over the internet to enable more efficient communication for businesses. It is essential to accurately understand the bandwidth necessary to handle the number of calls that your business might expect to make on a day to day basis.
If you overestimate the bandwidth requirements, you might end up paying for a more costly service for your organization than you need. The times are challenging enough, and there is no money that you can afford to waste.
Underestimating your bandwidth requirements also pose a problem for your business. If you do not have adequate bandwidth, the voice quality on calls and other aspects of the VoIP for business system will suffer. The internet connection can even become unresponsive and disrupt business operations.
The key is to find the right balance. You should pay only the fair amount for a service you need. We recommended opting for bandwidth slightly higher requirements than what your business may need so you can account for any peaks. If you have doubts about figuring out the ideal bandwidth, your VoIP provider can give you a more informed suggestion.
2. Have Fail Safes Setup
VoIP for business is among the most reliable communication systems for companies. However, it does not mean that VoIP is a perfect system. There may be factors that can result in temporary shutdowns in the system.
It can be a planned closure for maintenance work on lines or equipment malfunction. It is critical for your business to inform your company and customers if there is an interruption in operations due to seen or unforeseen events. Ensuring business continuity like this can help you uphold your company's reputation and maintain productivity.
Ideal VoIP service providers value business continuity and are willing to work with you to ensure that. Make sure you understand precisely how your provider plans to aid your organization with business continuity in case of issues with the system. One method could be rerouting calls through employee phones on data networks that could restore communication at a certain level rather than experiencing a complete shutdown.
Make sure you understand the continuity services your provider can offer your organization before you sign up for a VoIP for business packages.
3. VoIP Security
Businesses opt for internal networks for intra-organization communication due to the necessity of keeping company data secure. Whether it is information related to daily operations or sensitive information that can hamper its success if it falls into the wrong hands, there is a critical need to maintain high levels of security.
As with all forms of communication that use internet connections, VoIP can become a target of malpractitioners like data thieves and hackers if the connection is not secure. Call hacking, spamming, phishing attacks, and DDoS attacks are a few of the pressing issues faced by VoIP users who do not have access to adequate security protocols.
As an organization, you should make sure that everybody within the company uses secure connections. Measures can include upgrading firewalls, using fibre-optic cables for internet connectivity, and understanding what might happen if VoIPs are hacked.
The VoIP provider you work with will play a vital role in ensuring that it is as secure as possible. Always make it a point to ask your provider about their security protocols. Some providers can offer you enhanced security protocols for your business for an additional cost.
It can be useful to understand the potential threats and viable solutions so you can identify whether the provider you are considering can cater to your needs.
4. Value for Money
When you pay for VoIP services, you have to consider it as an investment in your organization for the quality of service it provides. If you think of it as a cost you do not want to bear but you have to, it might affect your mindset in your search for VoIP services.
You should never have to pay more than what your company can afford for the services. However, you should not consider going for a cheaper service because it will cost you less money. A service for prices that are too good to be true will likely be unreliable. It can result in bad quality in voice calls, unreliable service, unreachable support, and improper security protocols.
Considering VoIP for your business as an investment can help you find a service that provides you with the best value for your money. Investing in an excellent service that may cost more than the cheapest options can offer you a more reliable service.
Final Thoughts
At FiberConX, we understand the importance of using VoIP for business to enhance your organization's communications system and improve overall efficiency. We commit to providing you with a customized VoIP service that is tailor-made to your company's requirements and charges you a fair amount for our services. You get to scale up or scale down the network and users based on your company's development without a fuss, along with much more.
If you are interested in getting a VoIP system for your business, or want further information about how such a system can help your company grow, you can get in touch with us. We would be more than happy to offer you help.
For more information on this or any other of our articles, contact us
By Phone
You can call us directly at any time by any of the phone numbers shown on our Contact Us page.
By Email
You can email us directly at any time by any of the email addresses shown on our Contact Us page..
Contact Form
You can reach us directly at any time by the completing the contact form on our Contact Us page.