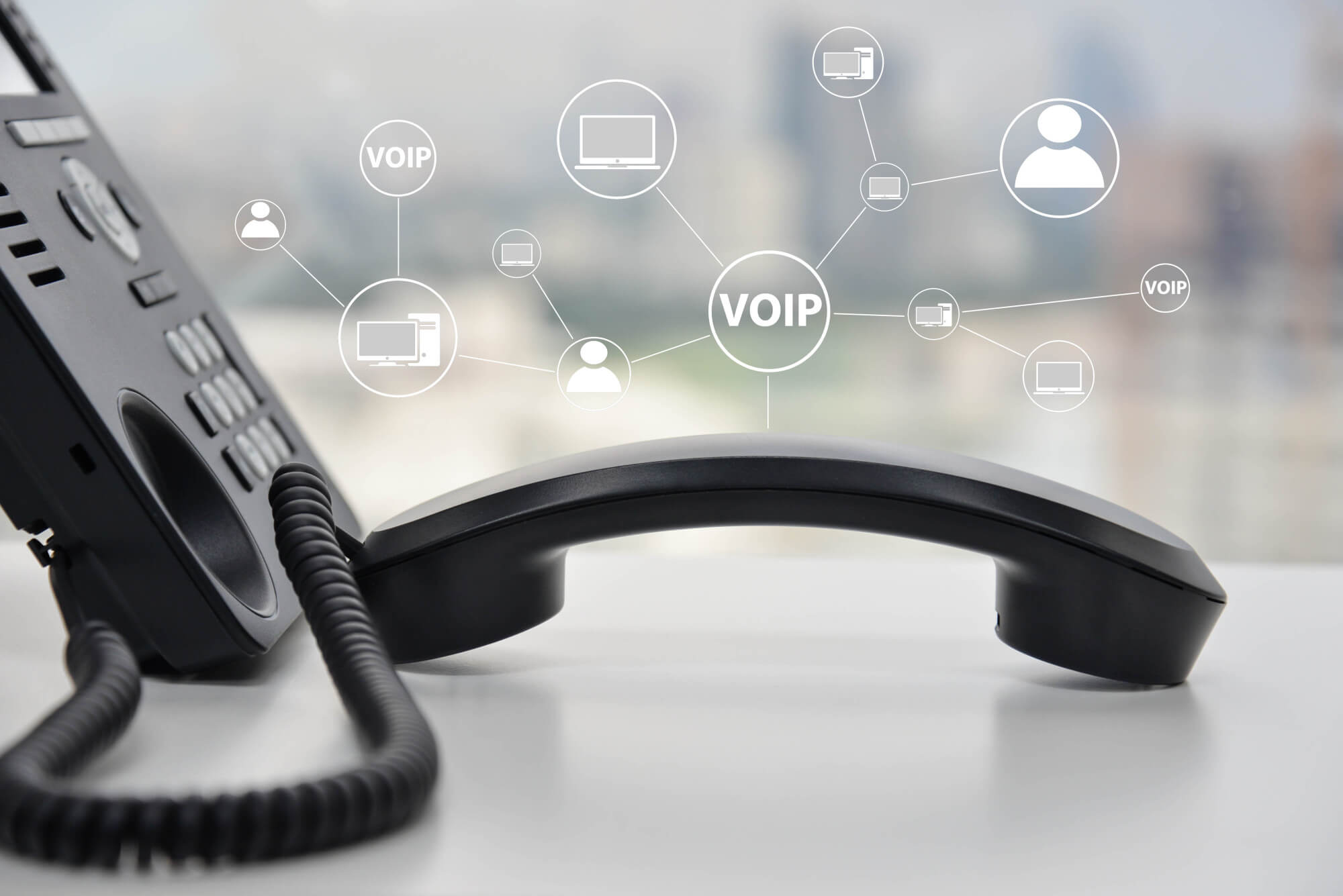 Research predicts that by 2023, there will be 3 billion VoIP users across the world.
It's clear VoIP technology is a game-changer for small businesses thanks to its many perks. If you're unsure about the benefits of VoIP, you've come to the right place.
Here are the top five benefits of using VoIP in your business.
What Is VoIP?
VoIP phone systems, otherwise known as Voice over Internet Protocol, lets users make and receive calls using a broadband internet connection instead of an analog phone line. 
VoIP transfers the caller's voice into a digital packet and transfers it via the internet. A major advantage is that these data packets can be stored, searched, and distributed to anyone who connects to the internet.
Top 5 Benefits of VoIP Phones
As a small business, there are many reasons to get a VoIP phone system. Some reasons include:
1. Low Cost
One of the top VoIP benefits is how cost-effective this system is. A VoIP number is virtual as it doesn't connect to a landline but a number still appears to the recipient and vice versa.
Because of this, you can contact customers or employees at a local rate even if you're scattered across the world. VoIP for small businesses also lets you take your office's extension phone anywhere using a smartphone, again slashing telephone bills.
2. More Than Voice Calls
VoIP for businesses means you can use teleconferencing and video conferencing which cuts down on travel costs. The VoIP system lets you host virtual meetings, hold international phone conferences, and share important data through conferencing.
3. Secure 
A major drawback of an analog phone line is that they're not secure compared to a modern phone system like VoIP.
VoIP system has standardized encryption protocols so your calls and data are secure, which is critical for small businesses.
4. Portable
As long as you have internet access, employees can use the VoIP system anywhere. You can call and receive calls from multiple devices, so you're always available to your team and clients. 
VoIP technology also lets you transfer calls to your colleagues without asking clients to call another number. If you're unavailable, you can change your status so callers know whether or not to call back.
5. Scalable 
Scalability is one of the most important requirements for any business which is why you must forgo traditional phone systems and embrace VoIP technology.
VoIP systems are scalable as your business grows while still being cost-effective. This technology lets you add a line when you hire a new employee and close lines if you're downsizing. This means you're only paying for what you need.
These Are Our Top Benefits of VoIP Phones
Now you know the most important benefits of VoIP phones and how they can boost employee productivity and let you stay connected inexpensively.
VoIP technology makes conferencing easy and, most importantly, is scalable so it can grow with your business. 
If you're interested in introducing a VoIP phone system to your business we'd love to help. Contact us here for more details. 
For more information on this or any other of our articles, contact us
By Phone
You can call us directly at any time by any of the phone numbers shown on our Contact Us page.
By Email
You can email us directly at any time by any of the email addresses shown on our Contact Us page..
Contact Form
You can reach us directly at any time by the completing the contact form on our Contact Us page.