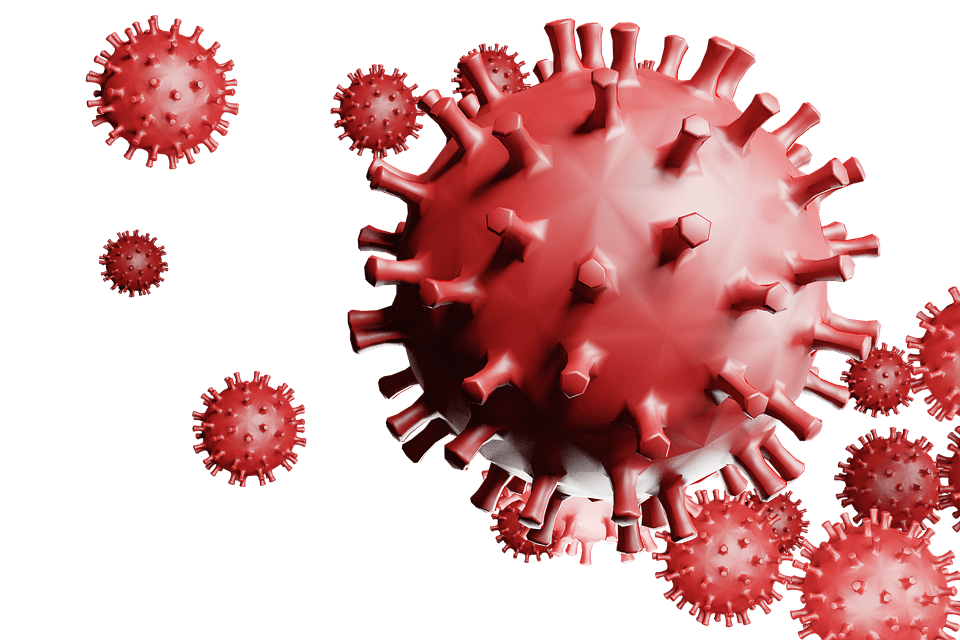 2020 has been a strange year for businesses all over the world. Since the end of March, most businesses have been forced to scale back operations, make adjustments to their operations, or close down, so they adhere to mandated social distancing measures to contain and curb the spread of the novel coronavirus.
Measures taken to protect the general public from this health crisis has disrupted business activity across industries. For businesses that can operate remotely, it is a substantial challenge to maintain operational productivity and efficiency.
With no visible end to the pandemic, it is time to consider drawing the roadmap to normality and profitability in the "new normal" we find ourselves in until we can resume business operations and life in general as we did in pre-pandemic times. We think that the most crucial aspect of achieving profitability, efficiency, and productivity is to equip your business with the tools that can help your team conduct business operations as normal.
Enter the Voice over Internet Protocol (VoIP) system. Through the power of the internet, advanced communications technology, cloud computing technology, and innovative business initiatives, a VoIP-based system can help the dispersed team members from your organization optimize business efficiency, uphold high productivity standards, and regain profitability.
At FiberConX, we understand the precarious predicament your business might be in right now. Let us tell you how integrating a hosted VoIP system for your business communication can help your business overcome limitations, achieve its organizational goals and thrive amid the pandemic.
Cost-Effectiveness
With a hosted Private Branch Exchange (PBX) system, your organization does not need to worry about installing costly traditional lines. Migrating to the cloud-based virtual phone system eliminates infrastructure expenses, maintenance costs, and reduces overall expenditure to improve the cash flow for your business.
We design VoIP-based phone systems to give more power to businesses so they can manage, maintain, and configure the system to suit their needs. A VoIP phone system is a flexible system that is more scalable than traditional systems. The cost of scaling up and expanding the number of users is minimal.
Your company does not need to worry about hardware maintenance since we take care of that for you. The IT team in your company can work towards planning and budgeting for infrastructure upgrades throughout the company with the peace of mind that your company's communication system is effectively future-proof.
Enable Remote Working
It is challenging even to speculate how long businesses will need to adhere to remote working culture. There is even a chance that the new-normal might encourage remote working as an industry-standard post-pandemic. With the right business tools, the professional world is seeing that it is possible to adopt a remote working culture.
COVID-19 has forced this situation upon everybody, and VoIP-based systems are helping businesses dynamically facilitate off-site staff to communicate effectively from different locations and stay on the same page.
VoIP for business is also helping team managers better manage their staff. It allows managers to track their team's progress remotely, add call flows, enhance team coordination, and improve the overall security of communications to ensure that your business can operate to the highest pre-pandemic standards.
Customers reaching out to your business will not know the difference and help you maintain the same user experience for them. The remote working capacity can also help your business expand your team without the need to expand business premises and add to real estate costs.
Reduce Calling Charges
VoIP for businesses can help businesses reduce the cost of calls, both domestic and international. This quality helps reduce the expenses for both smaller and enterprise-level businesses using advanced communications technology.
The higher quality of communication with lower costs can help businesses with operations worldwide reduce their costs by up to 90% for international calls.
Switch Devices Seamlessly
A VoIP system can enable your workers to switch from speaking on their phone to operating the system on their smartphone, laptop, or tablet. All they need is an internet connection and a device that can access the phone system. VoIP systems are highly compatible, and they can work with a wide range of devices.
It removes any accessibility issues and makes sure that the lines of communication are always open for everybody. If your business has not implemented the system yet, you might not have had the time to distribute adequate hardware for your team. The flexibility to use their personal devices for business can allow your company ample time to retain workflow while you source alternative devices.
Keep Your Customers Informed
With the flexibility your team has to work remotely, they can focus on keeping your clients informed of any changes within the business. The COVD-19 pandemic is frightening for many customers, and they might be worried about large orders they've placed with your company being compromised.
By using a VoIP system, your staff can easily connect with your customers over the phone and assure them about your business status. Hearing from your team at this time will give your customers peace of mind, boost their trust in your company, and open doors for more business in the future.
VoIP works so effectively that your customers will not even need to know that your team members are working remotely. Your company can maintain the highest professional standards during this time without compromise.
Final Thoughts
All these qualities highlight how effective VoIP is in helping your business adapt to the COVID-19-induced lockdown. These are all qualities that offer your company substantial advantages compared to the traditional phone systems from pre-pandemic times.
If you want to get a VoIP system for your business, we would be more than happy to become your providers. Get in touch with us here for any details you need. We will set everything up for you.
For more information on this or any other of our articles, contact us
By Phone
You can call us directly at any time by any of the phone numbers shown on our Contact Us page.
By Email
You can email us directly at any time by any of the email addresses shown on our Contact Us page..
Contact Form
You can reach us directly at any time by the completing the contact form on our Contact Us page.