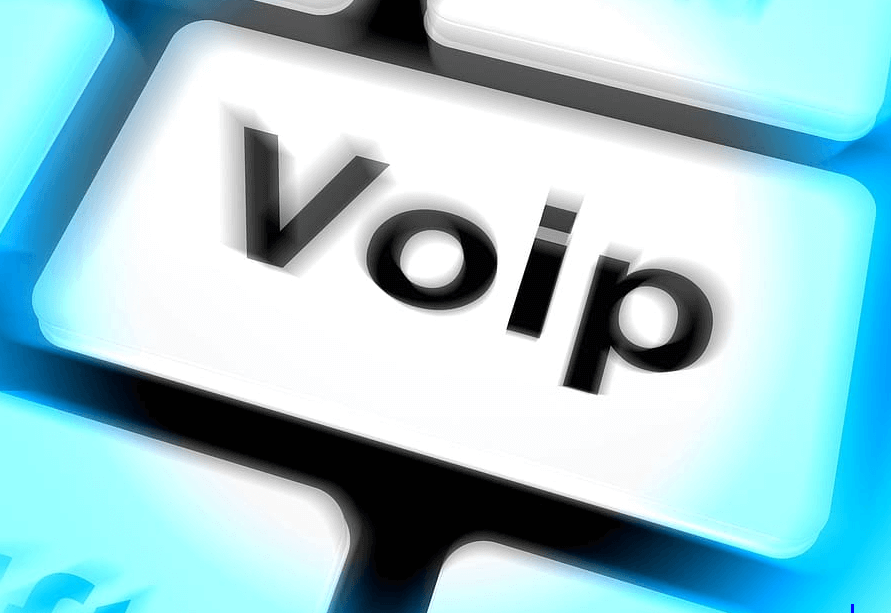 Perhaps one of the biggest misconceptions that people make about Voice over Internet Protocol (VoIP) is that it is a phone system exclusively designed for the use and benefit of enterprise-level businesses. VoIP has several features that make it ideal for a wide range of uses, from the largest businesses to smaller companies.
It is essentially a system that allows its users to make and receive phone calls using a broadband connection instead of a regular landline connection. The technology converts the analog sound signals into digital packets and transfers it as digital signals over the internet, converting it into sound on the receiving end.
VoIP is, of course, more than merely a way to make phone calls over the internet. We will highlight some of the essential benefits of adopting such a system for your small business.
1. 
Excellent quality of communication
One of the most significant benefits of VoIP for small businesses is that it drastically improves communication quality. VoIP technology has become advanced enough that you can actually get a better voice quality over the network even over long distances compared to what you can achieve with traditional landline networks.
2. 
Versatility
VoIP for small businesses is more than simply a means to make phone calls. Modern VoIP systems can incorporate several other features that enhance communication. You can utilize aspects like video conferencing, voicemails, faxes, instant messaging, and teleconferencing, among much more.
This multi-functional capability allows your organization to get better communication efficiency throughout the business. It can even minimize the need for employees to be physically present onsite for every meeting. They can work remotely from home or other locations but still partake in essential meetings through the benefits offered by VoIP for small businesses. There is an increasing trend of a remote workforce in the world. According to a study, 70% of people globally work at least once a week offsite.
You can also receive all your business-related messages through instant messages, voicemail, and emails in one place using a VoIP network for small businesses.
3. 
Security
Compared to traditional analog phone systems and landlines, VoIP offers you a more secure means of communication. There are standardized encryption protocols that ensure end-to-end encryption and prevent any unwanted breach of information – something you cannot rely on with a traditional landline connection.
4. 
Automated Assistance
When you employ a company to provide you VoIP for small business as a service, it gives you access to any assistance in case you ever face problems with your VoIP network. That is something you can rely on if you have a system supplied by us at FiberConX Communications. You can depend on getting reliable service throughout the day, and our professionals are always available to assist you if you face any issues.
5. 
Portability
As long as you have access to the internet, you can use your VoIP for small business. You can use the network through your desktop computer, laptop, or smartphone that is registered on to the system. You can rely on being able to stay in touch with your employees and customers wherever you are.
It also allows you to transfer your calls to colleagues without the caller to call them separately. The phone system also shows you the status of other colleagues to check their availability.
6. 
Call Recording
You can even record calls through the VoIP for small business in case you need to do that for quality control, to retain information from important phone calls, or to make sure you record the message for someone who could not join the phone call at the time. You can review the call logs to determine what time of day customers call the most, how long the calls last, and other relevant information to help your business.
7. 
Increased Productivity
Since VoIP for small business settings can make communication more efficient, it can lead to improved productivity. Instead of missing each other for important phone calls or facing challenges in coordinating with each other, the system allows everybody to communicate more effectively and make sure everybody is on the same page.
8. 
Scalability
A substantial benefit of VoIP for small businesses is that it is easier to scale it up and down based on your business's needs. To make the traditional landline-based system more vast, there needs to be a considerable investment in infrastructure to install the necessary landline wires and devices to increase the network. It is both time-consuming and inefficient.
With a VoIP for small businesses provided to you by a company like ours, you do not need to worry about scaling up the network. In case your business needs to add more users to the VoIP network, you can onboard new employees without dealing with complicated, time-taking, and expensive installation of hardware.
Your company's VoIP network can easily grow along with your business.
9. 
Cost-Effectiveness
One of the most significant advantages that small businesses stand to gain through adopting VoIP technology is a reduction in cost. According to a study, small businesses that are making the switch to VoIP are reducing their local costs by up to 40%. They are also saving up to 90% for any international calls they need to make for their business.
10.     
Seamless Integration
Last but not least, the aspect of integration is a crucial benefit that your small business can enjoy by adopting VoIP. Typical landline systems can be challenging to integrate with other systems in your business. VoIP does not create the same problems. You can consolidate several aspects of the organization like customer records, voicemails, emails, call logs, and much more in one place and integrate it with your VoIP.
Final Thoughts
From increasing your organization's productivity to significantly reducing costs for your business, adopting VoIP for small businesses has substantial benefits for your company. We hope that these benefits highlight all the advantages for your business and remove any misconceptions you may have regarding Voice over Internet Protocol phone systems.
If you are interested in getting a VoIP phone system for your business, we would be more than happy to be your providers. Contact us here for any details you require, and we will set everything up for you.
For more information on this or any other of our articles, contact us
By Phone
You can call us directly at any time by any of the phone numbers shown on our Contact Us page.
By Email
You can email us directly at any time by any of the email addresses shown on our Contact Us page..
Contact Form
You can reach us directly at any time by the completing the contact form on our Contact Us page.