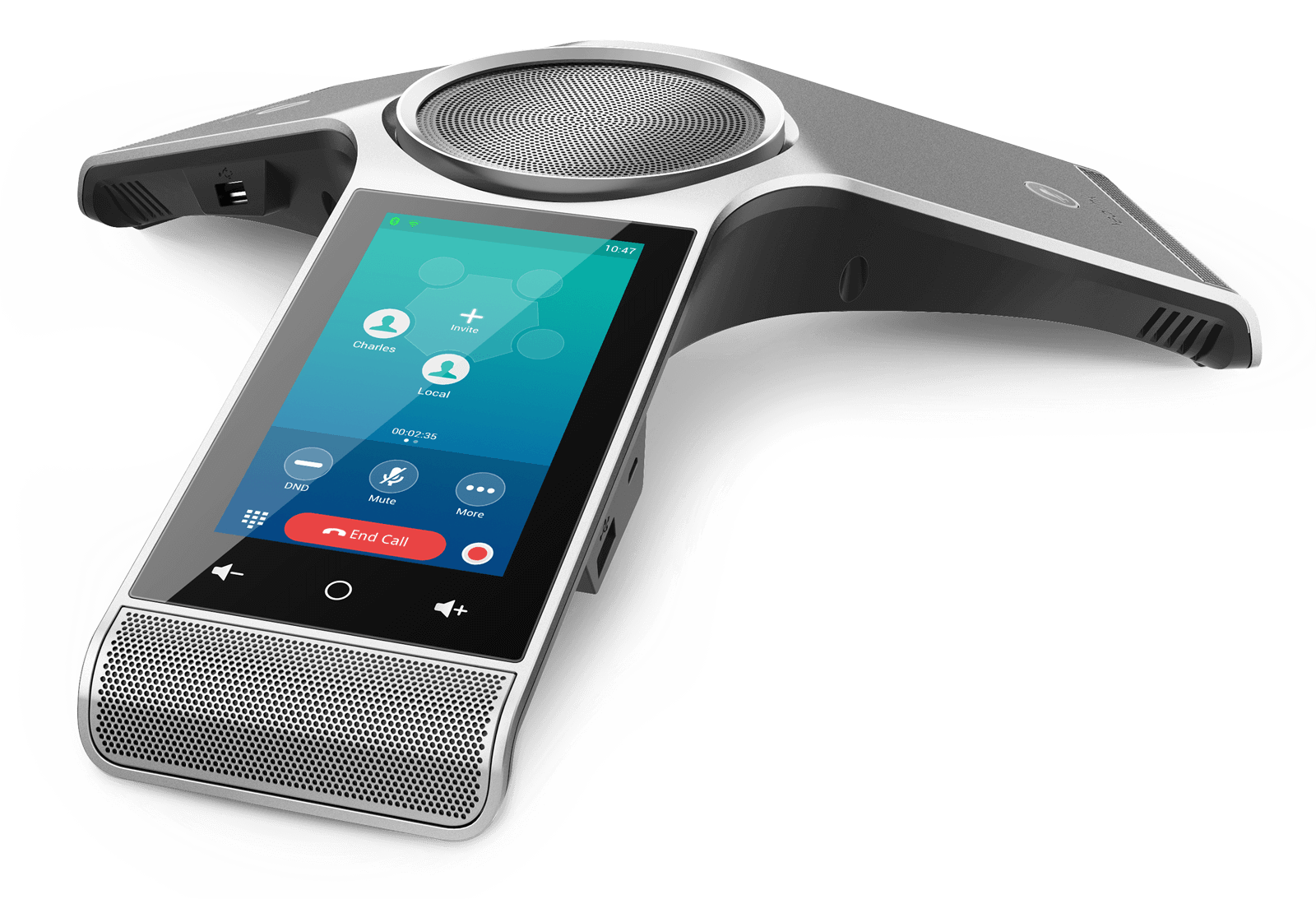 Conference calls take the most priority for many office workers in their regular life. Effective communication between each member holds the key to success. For effective communication to take place, you will need a device that can bring that to the table. Otherwise, someone might get the wrong information, which can lead to a possible disaster. Yealink brings you the right device that you will need to make your conference call better without any risk of mis-understanding. The Yealink Optima CP960 is a conference phone comprising the speed of the Android operating system with a flawless, ergonomic design.
The CP960 was created only with a simple vision in mind, make it user friendly. A conference call carries a lot of sophisticated features for the users to use, it can be very daunting if those features are presented in a complicated or unmanageable way. The CP960 boasts plenty of features but with an easy to understand user interface to keep conference calls running smooth without any undesirable distractions. If you are looking for a perfect phone that handles the pressure of a team environment scenario, then the Yealink C960 is the conference phone that you were looking for.
The phone can cover both medium and large conference rooms without any issue. If you worried about the sound quality, fear not, the audio quality of this device is top-notch. It features crystal clear audio quality throughout the call. At no point, while making the call, are you going to notice any degradation in the sound quality. If you want the sound to be louder, then you will have the option to connect an external loudspeaker to the phone.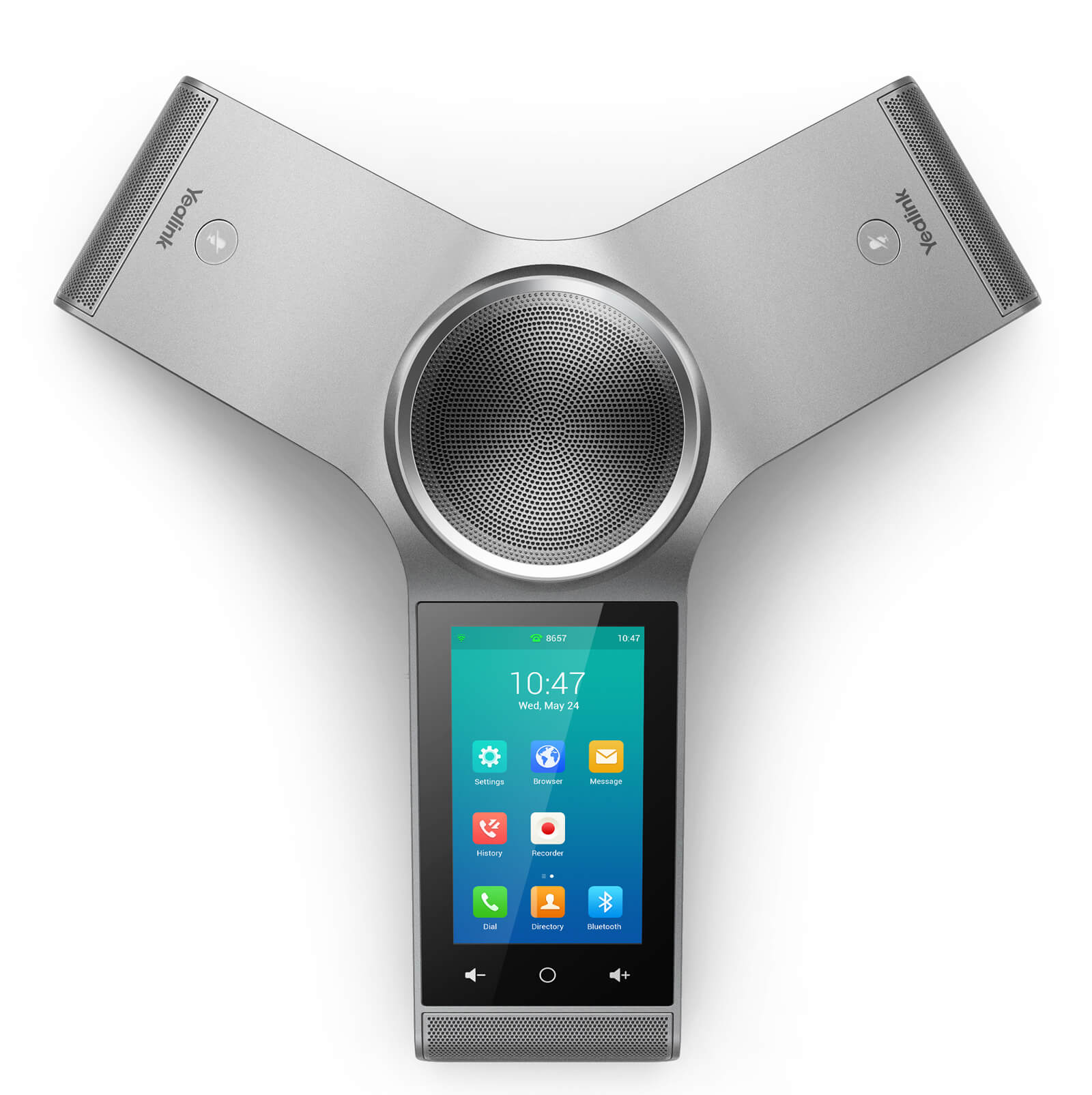 List of features of Yealink CP960 Conference Phone

Here is the list of features that you will get with the Yealink CP960 conference phone.
Connectivity
If your staff members have wired or wireless phones, then Yealink CP960 will be able to interface easily. You can connect your smartphone, PC, or tablet via Bluetooth or USB Micro B port. The seamless wireless technology will help making your conference calls much easier.
The built-in Wi-Fi support both 2.4 and 5 GHz connectivity. If people want to connect with the device through a cable, they will be able to do that with a USB micro-B slot. And lastly, the other option for connection is Bluetooth. Both wired and wireless features make this device easily accessible.
Here are some of the network details about CP960: 
IPv4/IPv6
NAT traversal: STUN mode
Proxy mode and peer-to-peer SIP link mode
IP assignment: static/DHCP
HTTP/HTTPS web server
The Design
The Yealink CP960 features a Y-shaped designed with a 5-inch touchscreen. You can access all the essential features of the conference phone by the touch of a button. It packs in the powerful Android operating system, so you don't have to deal with any compatibility issues or the user interface. The touchscreen response is good with no sign of stuttering or lags of any kind.
Audio
One of the most critical aspects of any phone is the audio quality. It has to be crystal clear at all times. This becomes essential on the phone while setting up conference phone calls. The CP960 has both hardware and software to make sure the user gets the highest quality audio for every phone call. The CP960 has a built-in noise cancellation feature and three microphone arrays. The pickup range of CP960 is 6 meters, so you don't have lean over the phone all the time.
Support
Up to 5 parties can start a conference call with Yealink CP960 from different locations. Conference calls can save a lot of cost and time for any business, as CP960 allows you to invite anyone to join in your ongoing meeting seamlessly. The active speaker is one of the noticeable features that let people know who is on the other side of the phone call. The ability to connect your phone or PC allows you to use the Yealink CP960 as a loudspeaker.
The addition of a 3.5 mm jack will help you connect to an external loudspeaker. It also offers the option to record any calls you make from the phone, the recording time on the phone is up to 100 hours.
Other Details
 These are some of the features that you are going to get with CP960.
Call forward, call transfer, call return, dial plan
Ring tone selection, import ringtone, delete ringtone
Set date time manually or automatically
Volume adjustment
Anonymous call
Anonymous call rejection
Voice mail
Local phonebook up to 1000 entries
XML/LDAP remote phonebook
Intelligent search method
Phonebook search/import/export
Call history: dialed/received/missed/forwarded
Blacklist
Power consumption (PoE): 3.9w-9.18w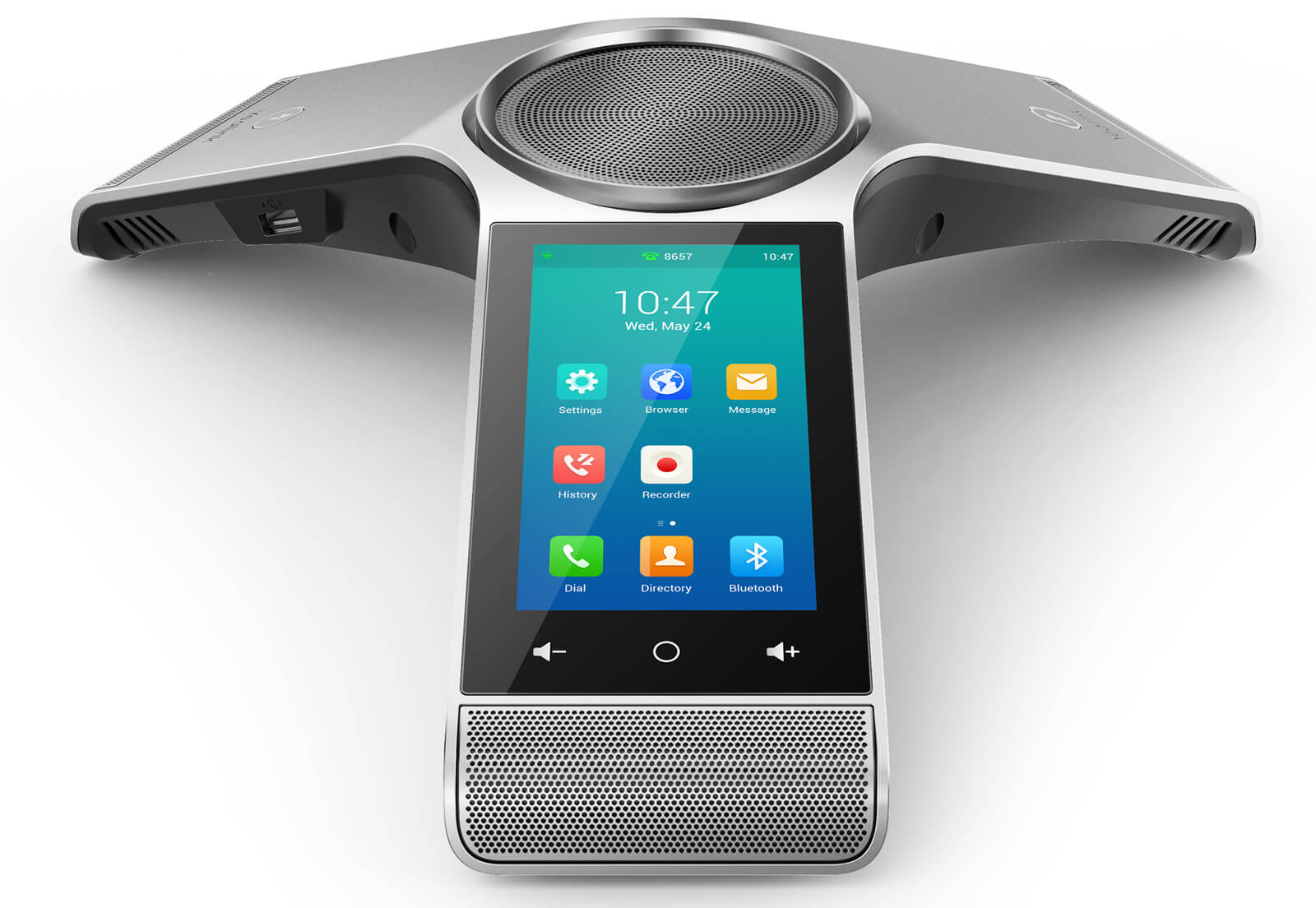 Final Thoughts
When it comes to getting a perfect conference phone, you want all the essential features and more to be built-in to the phone. The Yealink CP960 is the device that has everything you'll want to ensure your business conferences calls are perfect. Every call is clear without unwanted noise, distortion or cracking. That is why so many businesses have picked the Yealink CP960 for their conference calls. As the world moves to the age of remote work, getting a conference phone will be highly essential for every business.
For more information on this or any other of our articles, contact us
By Phone
You can call us directly at any time by any of the phone numbers shown on our Contact Us page.
By Email
You can email us directly at any time by any of the email addresses shown on our Contact Us page..
Contact Form
You can reach us directly at any time by the completing the contact form on our Contact Us page.