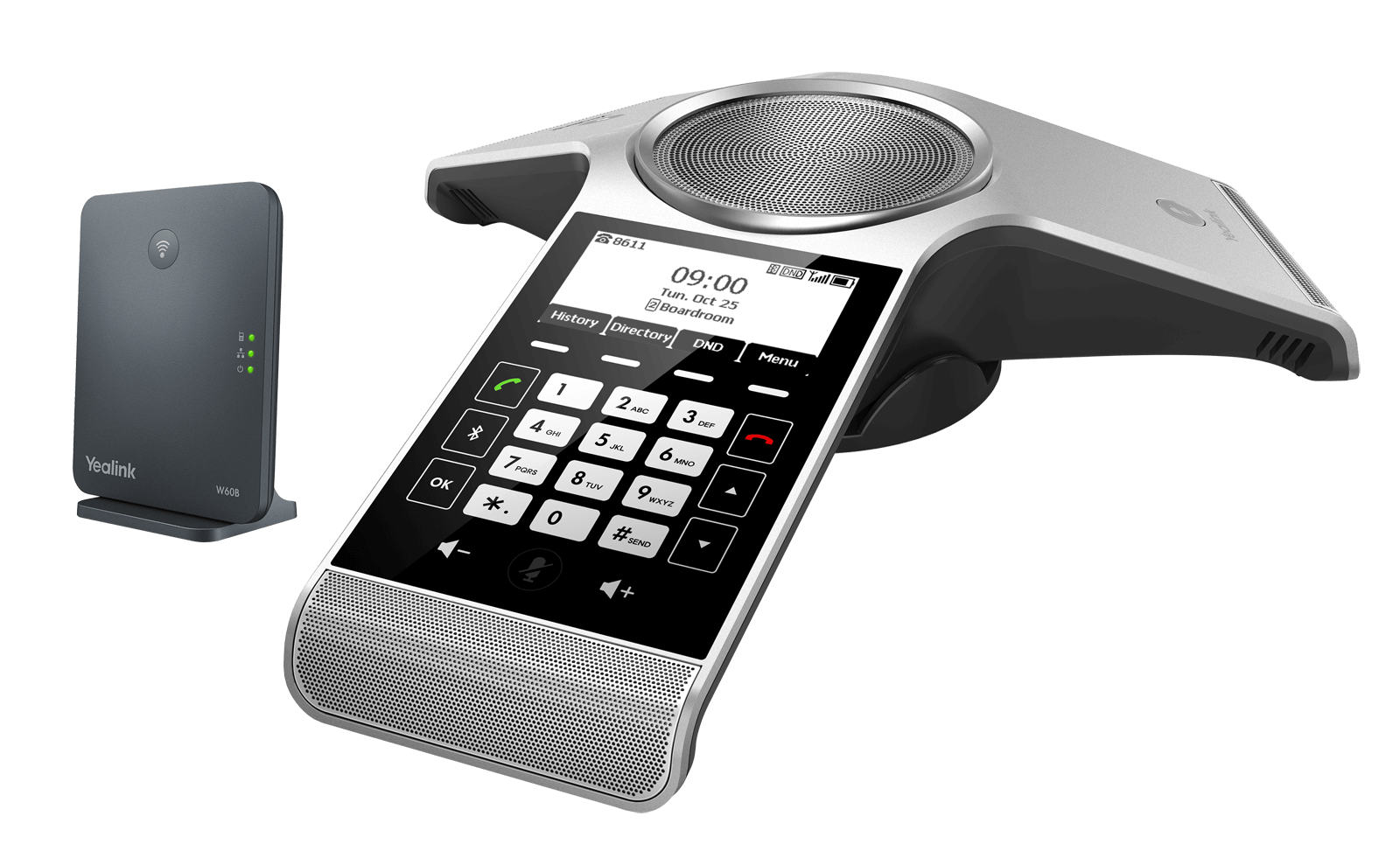 Communication takes the center stage in managing the productivity of every employer in the organization. In fact, the continued growth of every organization depends on it. High quality audio is key to the conference call to ensure that every word, and their meanings, are clear to all participants. The Yealink CP930W is a cordless conference phone system that brings the best features to the table for any organization that is looking for a wireless communication solution.
In this article, we are going to see why the Yealink CP930W phone system is much better than many alternatives. This phone has DECT technology. And it can handle 8 concurrent cells, and supports 8 VoIP accounts.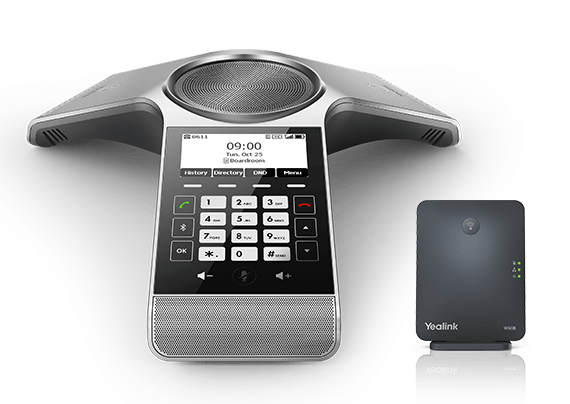 Power
With the Yealink CP930W you don't have to worry about network and power consumption as the Yealink CP930W comes with its own battery. The CP930W battery offers 24 hours of call time and 15 days of standby time.
Communication
The Yealink CP930W comes with a DECT environment that connects multiple users wirelessly. The technology provides the best call quality without any degradation in the audio. The phone can handle 8 calls at a time without any issues, supports 8 SIP accounts along with the basic functions such as call waiting, mute, silence, call hold, and Do-Not-Disturb.
Basic features such as call rejection, speed dial, voice mail, redial, message waiting, music on hold, and many more are standard on the Yealink CP930W.
Noise Suppressor
The Yealink CP930W features noise cancellation technology.  Your audio experience will not be ruined by noises in the background, as the noise cancellation feature will suppress those. It also comes with 3 microphone arrays, and it has a 6-meter voice pick up range. No longer you have to lean over unit to have your voice heard on the other end.
Other features:
Switching between calls

Call waiting, mute, silence, DND

Caller ID with name and number

Anonymous call, Anonymous call rejection

Call forward (always/busy/no answer)

Speed dial, voicemail, redial

Message Waiting Indication (MWI)

Music on hold (server-based)

1 x RJ45 10/100M Ethernet port

Local phonebook for up to 800 entries

4 hour battery charge time

25 hour talk time
It also comes with a 3.1 inch LCD touchscreen. It comes with 25 total keys, 4 soft keys, off-hook, on-hook key, numerical keypad, volume keys, 2 navigation keys, and an OK button. It supports a multilingual user interface with three LED indicators, one for registration, and the other for network status, and power indicator.
Security Essentials
For security, you have the option to OpenVPN, transport layer security, HTTPS server/ client, and digest authentication encryption for your configuration file. One of the most noticeable features of Yealink CP930W is the battery life, which will cover all your daily phone calls. The Yealink CP930W will be able to deliver HD audio for 8 concurrent calls, and 5-way conference calls with ease.
The DECT radio coverage of 50m indoors makes the Yealink CP930W a very stable option for the business who are looking to deliver the best conference. Anybody will be able to hold meetings wherever and whenever they want, there is no restriction with the timing or location of the meeting.
Conclusion
With 24 hours of talk time and a huge assortment of features, it's no wonder some many business are grabbing these amazing devices.
For more information on this or any other of our articles, contact us
By Phone
You can call us directly at any time by any of the phone numbers shown on our Contact Us page.
By Email
You can email us directly at any time by any of the email addresses shown on our Contact Us page..
Contact Form
You can reach us directly at any time by the completing the contact form on our Contact Us page.