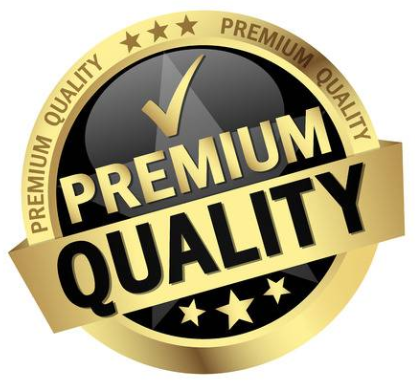 Voice over IP has taken off in recent times. There are now many VoIP services competing for customers on the Internet. However, not all VoIP services are the same, and there can be significant differences in quality, depending on who you go with. You need to choose the right business VoIP service to ensure that you don't suffer any problems while using it.
What Is a VoIP Service?
VoIP is a technology for transmitting phone calls over the Internet. A traditional phone service uses dedicated phone lines that need to be run underground like your cable. This is where you get your landline from, and it is a very analog technology that isn't very flexible. However, in recent times companies have started to transmit the phone signal through the cable line. VoIP is the same way, but it is transmitted over your cat5 cable, and there are many different tools and technologies to manipulate your phone signal. It allows companies to be as flexible as possible, and they can create many different phone configurations that weren't possible before. VoIP also has many benefits over the older and more analog traditional phone model.
Within VoIP services, there are different levels that you can go with depending on your business needs. A good business VoIP service is going to be one that will be reliable and affordable for your specific requirements. A premium VoIP service will offer a lot better quality than an economical one. Certain things differentiate these two levels of service, and it has to do with the size of your business and what phone services you are going to need.
The main use case for a VoIP service is handling the phone service for a business. It is also useful for cost centers and other places that require a lot of phone calls.
Economical VoIP Service
The economical version of this service is the one that has fewer features and a worse route. As you know, when you do something on the Internet, it requires physical light particles traveling from one place to the next. These light particles will travel through wires, and they will vary in how good they are at carrying a signal. The wires will also vary in the route they take to get that signal from the source to the destination. The economical version of VoIP that you get from a company is going to use the cheapest route possible. This is usually the cheapest route for the company, and it will also mean worse quality calls for you and less reliable service. Certain areas don't require a quality VoIP connection, but it is not recommended for companies that are using that phone as a foundational aspect of their business.
Premium VoIP Service
The premium service is going to be the one that is for large organizations that use VoIP a lot. Premium services often have additional features that make it worth the extra price. The signal is going to take the best route possible, and you are almost guaranteed a signal that never really drops. Features like encryption and added security are hallmarks of the premium service, and it is also going to come with additional support from your provider. The premium users are always the first to get the best support possible, and it is the same with VoIP services. On top of that, this service will have premium phone features like caller ID and better quality calls when you do reach the person on the other end.
Which One Is Better?
A premium service is going to be the right choice for enterprise users. It can also be better than the cheaper service if you are an individual power user. The premium service has everything enterprise personnel needs, and it has the reliability to match. You're talking about multiple different lines that can help you stay up when many other telecommunications providers are going down. This service also has premium features that enterprise users need. Features like managing various phone networks and calls, and others that help you do the marketing you want.
Best Option for Your Needs
The best service is going to be the one in your price range with the features you need. Most enterprises should have dedicated support from the provider, along with end-to-end encryption. End-to-end encryption is critical for business success and confidentiality. For call centers, the system needs to have management features along with everything else. You want the ability to call an infinite amount of times with a 100 percent uptime guarantee. The uptime should come with many other extensions and the ability to have caller ID and voicemail. Ultimately, our Premium VoIP service could just be the right choice for you.
For more information on this or any other of our articles, contact us
By Phone
You can call us directly at any time by any of the phone numbers shown on our Contact Us page.
By Email
You can email us directly at any time by any of the email addresses shown on our Contact Us page..
Contact Form
You can reach us directly at any time by the completing the contact form on our Contact Us page.