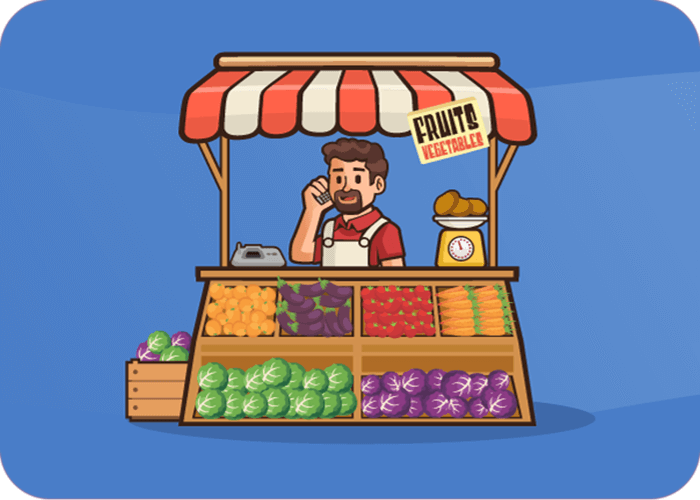 Affordable Retail/SOHO Office Phone Solutions
Retail/SOHO Phone Service*
Only $38 Monthly
Up to 4 Extensions Included
Additional Extensions Available
Voicemail Included
Voicemail to Email Included
CallerID is Included
Call Waiting Included
Unlimited Inbound Calling
5,000 Minutes North America Outbound Calling
Outbound Overage Calling @ 1.75 cents/minute
Toll-Free Service Available
Includes 1 Hour/Month Remote Hands-on
More Information
YES, Starting at only $38 a month!
This is not an online VoIP Service that YOU have to look after
This is a FULL service Private Hosted PBX
We do ALL the heavy lifting
This includes setting up the PBX, the extensions, voicemail and VoIP phones, everything
We manage the updates, security patches, SIP trunks and e911 service, ALL of it
We build it, we monitor it and we support it
The first phone number is included
* Third Party Internet Access is required to use this service
No Busy Signal
Typical phone services are based on copper lines that are only capable of handling a single call. When the first line is in use, the next incoming call will automatically be transferred to the next copper line. That is of course, if one is available. This means extra costs to you, the business owner, or customers calling a competitor.
Busy signals won't happen with our VoIP based phone services as we do not use copper lines. If you only have one phone number and all extensions are in use, the call is transferred to voicemail. You will of course, receive the usual notices that another call has arrived or you can have it send to your email; or both.
True Realized Savings
Phone services can be costly. Very costly, but it doesn't have to. We've helped many of our customers cut their phone bill in half, or more!
The usual fees associated with telephone services are based on either the number of employees that might actually make phone calls or the number of phone trunks recommended by the provider.
However, a typical small company will only use their phone for a few hours per week.
Why pay large monthly fees based on the number of employees or trunks when you don't have to?
No Costs Per Feature
We never charge extra fees for any of the standard features with our Basic Phone Service. We even include most premium features with our Business Phone Service package. These are not stripped down, simplified or introductory versions. These are the full features, with all the bells and whistles that our PBX provides. If we have it, you get it. We don't believe in teasing customers.
No Ties To The Desk
With our VoIP Phone service, you can unplug your phone and take it with you. That's right. Your laptop can access your email and other business files over the Internet, the same goes for your Phone service. Just plug the phone into your home or cottage network or access the WiFi at the hotel and your calls will come through no matter where you are.
No Spider Web of Wire
With traditional copper based phone services, you need phone wires running from your phone to the wall. If you have multiple employees, that means lots of wires. If your employees have computers, you might have the Ethernet wire also running to the wall. This means more wires that make the working environment unsightly. With VoIP, the same wire that brings the network to your computer also brings your voice service to the phone. With newer phones, you can even use WiFi for your phone service (even when at home, in the office and when traveling).
Connect Offices Together
Gone are the days of having to call outside your phone system to reach staff members at other locations or having to give your private cell number to an irate customer. You could have a few phones at the main office and a few at your second/home office. This allows staff members to call, or transfer calls to remote extensions instead of your private home/cell numbers when you're working from home or at your second office (if you have one).
Grows As You Grow
As your company grows, so can your phone system. Our phone services are highly scalable, allowing your business to add phone sets as needed without having to schedule an installation appointment. We can configure them, deliver them and make sure your employees know how to use them properly. More than this, we even provide onsite training for your employees at a time convenient for everyone.
Need Conference Calls
Why should you pay for Conference Line Services? Traditional phone lines are not the best at making conference calls with more than three participants (Three-Way Calling). Our Business Phone Services include built-in functionality that allow for users to make large conference calls, at no extra cost.
Reduce Deployment Costs
With traditional phone services, based on copper wires, dedicated CAT3 phone wire needs to be run for all your phones. This gets very costly if you have lots of phones. With VoIP phones, you simply plug them into the existing CAT5/6 Ethernet cables. Even more economical are the WiFi capable VoIP phones that only need a power supply and access to the WiFi network.
Remote Phone Numbers
Typically, businesses will have a Local and a Toll Free number, possibly one of each for faxes as well. With our Business Phone Services, even with our Basic Phone Services, you can also have remote phone numbers that are local phone numbers in most North American cities and even some International cities. This reduces the Toll Free charges and gives your business a virtual presence in other cities where your customers may be located.
Auto-Attendant/IVR
An Interactive Voice Response(IVR)/Auto-attendant feature is perhaps one of the most desirable features for a business PBX. An IVR plays an automated message to all incoming callers. This message plays to the caller, specifies the options which are available to them, and subsequently prompts them to make their selection based on the nature of the call. Once the caller chooses the appropriate option, the call can be routed to the intended party, extension, department, etc. IVR's are very robust and efficient tools in any business environment, and work to decrease the amount of time spent needlessly on the phone with a caller. Since the entire system is fully automated, calls are routed with more efficiency, and employees are able to maximize their productivity.
Call Forwarding
This feature allows calls which would usually originate at a given location to be forwarded to another. Once call forwarding is activated, all calls are redirected to the intended destination immediately. Calls can be forwarded to another extension, phone number (such as a cell phone), an IVR, and more.
An example of this feature would be if a particular user had to leave the office for a given amount of time and wanted to receive their phone calls at another location.
Call Parking
Call parking enables a call to be placed in a call parking lot with an assigned number. This parked call can be picked up by any user with any phone. The caller who is placed in the call parking lot will have on-hold music played to them while they are awaiting a pick-up. Calls are assigned specific parking lot numbers upon transfer. The parking lot number is essential to this system, so it is imperative that the person transferring the call notes which parking lot number the call is placed in – the number is read to the transferring user after dialling the extension for the parking lot. Calls can be answered simply by dialling the parking lot number.
This system is extremely useful when there are phones located where there may be more than 1 user (e.g. factory floor, newsroom, meeting room, etc…). Calls can be placed in a parking lot, and the receptionist can simply contact who the intended recipient is and tell them the code to access the call (e.g. "Jill your husband is on line 76" – Jill simply dials 76 on any phone and is connected to her husband).
Call Queues
A Call Queue is a feature which places callers into a regulated on-hold system of priority such that the caller with the highest priority (usually the caller on hold the longest) is answered before a caller with a lower one. Call Queues are extremely useful when handling a large number of incoming callers at the same time. Callers can be placed in a queue to be answered by the first available representative (support representative), or placed in a queue which can be answered by a specific agent (sales rep.). While a caller is waiting in a queue, special music on hold and/or messages can be played to them. Users are also able to log in and out of certain queues. This can be useful for users who wish to take lunch and not have their phone ring, or for situations where additional agents can be of use.
Queued calls have numerous options and configurations associated with them. A few of them as follows:
Call recording
Agent ring options
Ring all agents
Ring available agents only
Ring certain agents only
Alert agent how long a caller has been holding prior to answering call
Call queue 'weight' to apply priority to calls from different queues which would be answered by one group of agents (i.e. support calls are higher priority than sales)
Fully customizable timing and messaging options (how long a caller waits on hold, how often to play a message, automated message which estimates on-hold time, and more…)
Call Recording
Call recording is a useful feature which enables a calling or called party to record a conversation using their phone. Call recording can be set to always record, never record, or record strictly on an on-demand basis.
Call recording can be useful for training and/or quality assurance. Some jurisdictions/countries do not allow a call to be recorded without prior consent, please check your local laws before recording a phone call.
Call Reporting
FiberConX can provide a report to view all phone calls. Our Hosted PBX solution allows you to filter by date, extension, user, duration, and more. Totals are calculated based on the filter settings, and are displayed graphically in a number of ways.
Call Screening
The Call Screening feature, when enabled, prevents a number from calling into the phone system. This is useful to prevent unwanted calling/solicitation, prevent harassment and/or abuse, stop telemarketing companies who just won't give up, and more.
Call Transfer
This essential phone feature allows users to transfer calls from their phone. Calls can be transferred to another user, voicemail, an external number, and other destinations.
Call transfers can be done in two distinct ways. The first method is called a Blind Transfer and it will connect two calls immediately. The second is called an Attended Transfer, and this method connects the person making the transfer with the intended recipient first. This gives the transferring user a chance to inform the recipient who is on the line before the actual transfer is made.
Caller ID
Caller ID is a standard Hosted PBX feature which enables incoming calls to be identified by their Caller ID. An incoming caller's ID is displayed on the users phone screen.
Similarly, all Hosted PBX extensions can be set to display a certain Caller ID when making outgoing calls. This is useful if a particular phone belongs to a particular department or if an individual wishes to display his/her direct number when placing outgoing calls.
Conference Rooms
The conference room feature of your Hosted PBX works to create a meeting room whereby users (both internally and externally) can call in and talk to one another. Conference rooms can be moderated by an admin user, and as well can be password protected to prevent unwanted callers from accessing it. The conference room can be accessed by users internally by dialling the conference room access number. The conference room can be accessed by external users by entering a numerical code after dialling a number.
For example, your conference room can be linked to your IVR message without anyone ever knowing. A caller would dial your regular business number, and once they reached the IVR message, they would enter the access code (#XXX) followed by the password, and they would be connected to the conference room.
Conference's can easily be setup by contacting one or more parties via extension dialing. This conference, however, has restricted functionality, and may not work with outside parties.
Do Not Disturb
The do not disturb feature allows users to set a condition on their handset phones which would automatically reject a call. This is somewhat similar to call forwarding, except that any incoming call will terminate to the users 'busy' voicemail (regular unanswered calls terminate to the 'unavailable' voicemail). This feature is useful when a user is occupied with an important task and cannot afford to take a call (e.g. important meeting, important task, eating lunch, etc…).
Find Me/Follow Me
This feature is controlled in the Hosted PBX User Panel.
When enabled, the Find Me/Follow Me feature will direct calls to alternate extensions/external destinations (such as mobile or landline) should a call persist (ring) longer than the defined number of seconds. At first, the system will ring the initial extension for the defined number of seconds (we recommend at least 10 seconds). Once the period expires, the system directs the call to ring the extension(s) and/or external destinations listed as Find Me/Follow Me numbers. The call can be accepted or rejected by an external device (such as a mobile phone) without the caller having knowledge of this. A rejection will ultimately send the call to the first (original) extension's busy voicemail.
This feature ensures that a caller will never reach an external device's voicemail system. This is extremely beneficial because this ensures that follow me destination voicemails (such as a mobile user's personal voicemail) is never reached. Keep in mind that once a call is answered on an external device, it cannot be transferred back into the system (e.g. to an extension, ring group, call queue, etc…).
Music On Hold
Music on hold is a feature which plays music to callers who have been placed on hold or are currently in a call queue. The music can be customized to play music pertaining to the demographic base of the callers, or simply present the callers with a number of custom recorded messages relating to the potential nature of the call.
An example of this would be to record a message which can then play every X seconds indicating that the call is "important to us and will be answered in priority sequence".
Another option is to record a message which can be played to callers to inform them of a potential issue which has been made aware (e.g. "we are currently aware of the escaped monkeys and are working to apprehend them. If this call is not concerning the ravenous monkeys, then please continue holding").
Office Hours
The Office Hours feature makes it possible to route a call based on the time, day of the week, or month. This feature can be useful for routing calls differently after business hours, during weekends, holidays, etc. A good example of this feature in use would be to play to callers a message indicating that the business is currently closed. The message can then inform the caller of the regular business hours and prompt them to leave a message or simply call back during business hours.
Phone Directory
This is a feature which can be accessed both externally and internally. When the directory is called, the caller is prompted to enter the first three letters of a user's first or last name. The directory will then search and match the input to the most probable user and play back that user's name for verification.
Voicemail
Voicemail is perhaps one of the most known and used feature of a phone system. Voicemail allows callers to leave a voice message which can be played back at a later date/time. By default, voicemails have two separate conditions/messages which can be played.
'unavailable greeting' – played when calls are not answered
'busy greeting' – played when a extension called is in use
'temporary greeting' – when set, always played for all calls
When a call reaches a users voicemail, the caller is prompted to leave a message after a pre-recorded message.
Hosted PBX's are capable of supporting hundreds of separate voicemail boxes. Hosted PBX's also have voicemail to email functionality, which allows voicemail messages to be delivered directly to a users email address where they can be listened to without the use of their desk phone.
Voicemail to Email
The voicemail to email Hosted PBX feature is a subscribed feature which when enabled, sends a copy of a user's voicemail message to their specified email address. This feature allows users to listen to their voicemail messages via email or smart-phone device without having to physically use their desk-phone.
This feature has many inherent advantages, however due to requirements which necessitate the use of an external email server, subscription to our voicemail to email service may be mandatory in order for this feature to function.